We are a team of four dedicated and problem-solving people. We are working towards a world with more freedom and peace of mind for moms. A world where women have the choices they deserve.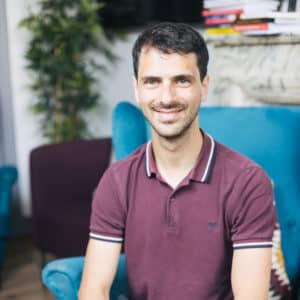 Management, finances, strategy
He is the father of two boys and enjoys playing with them, playing sports and reading comics when he has the time.
In 2020 he left his job just after his paternity leave to launch Momly. It was when he saw his wife pumping her milk that he had the idea to embark on the crazy adventure of creating a breast pump.
At Momly, he's in charge of finance, product development and day-to-day operations
Do not hesitate to contact him if you are curious: jerome@momly.eu
You can tell him about his trips to Japan or his love for video games.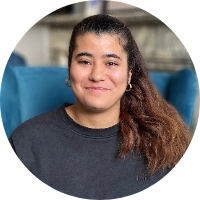 Product Engineer
She is an industrial engineer specialized in health and continues her studies with an additional master's degree at ICHEC. Yasmine has always had the desire to improve the lives of people, and more particularly women.
She likes to go to the cinema and watch documentaries. You can talk to her about documentaries on the marine world or books on psychology and personal development.
At Momly, she is in charge of developing the product, so you might meet her if you subscribed to test the prototype.
Do not hesitate to contact her if you are curious: yasmine@momly.eu.
Community and brand building
When Jérôme explained to her the idea of making a new breast pump, she was immediately enthusiastic about the problem to be solved.
Have you ever seen a woman pump her milk? Nope? This is proof that once again the woman is made invisible and pushed into the background. And that is not normal. Therefore, she embarked on the adventure in October 2020.
You may have already been in contact with her, she is in charge of the contacts with the moms, the product development and the development of the brand
Do not hesitate to contact her if you are curious: anastasia@momly.eu
You can tell her about her Brussels restaurants list or her love for books.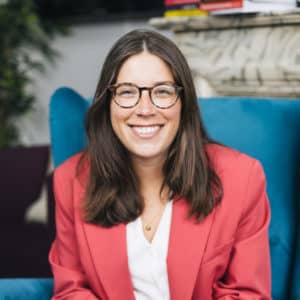 Advisor
He met Jérôme on the benches of the uni' and that's when they said to each other: one day, we will have a project in common. It was therefore quite natural that Jérôme called Gaël, he immediately accepted the mission. Being himself a father of two daughters, he also knew the hassle that motherhood could represent.
Whether it's human resources, the contacts of the best insurer or lawyer in Brussels or even digital talents, his address book is full of pearls. He is also the one who makes the team think and puts it on hold to take a step back and think about the best possible product.
Do not hesitate to contact him if you are curious gael@momly.eu
You can tell him about his love for tech objects or ask him for advice to improve your Japanese.